In this video, I'll take you through the final stages of a river landscape scene I was painting for a gallery in York.
I share my technique for adding photorealistic details to the riverbank, from painting fine reeds, adding shadows and depth in the water below, to recreating light reflections.
You'll see how I mix and use oil paints to create different light effects on the foliage. For instance, towards the end of the video I use a white oil paint straight from the tube without mixing it with white spirit, to maintain its full vibrancy.
I hope that you enjoy this demonstration, and that it gives you an insight into my process for painting photorealistic foliage in oil.
To access the full tutorials and learn everything you need to know to paint your very own photorealistic landscape in oil, join my Online Art School here.
Join The Art School
You can take your oil painting skills to the next level by joining the online art school, where you can access full length oil painting tutorials and learn tips and techniques to improve your artwork.
Watch More Tutorials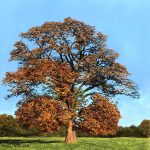 How to Paint an Autumn Tree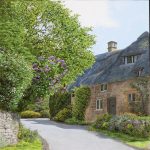 How to Paint a Thatched Cottage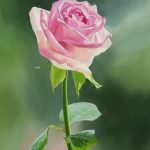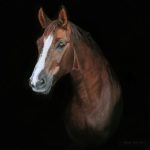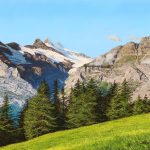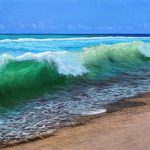 How To Paint An Ocean Wave
Got a Question?
Fill in the form below to speak directly with one of our helpful customer services team.